About
HURRICANE

Looking for an adventure that will sweep off the path of your daily life? Then come and experience the storm with Joy E-Bike's Hurricane. One of India's very first SuperBike that is 100% electric is now yours to grab. Joy E-Bike's newest addition, the electric superbikes are filled with numerous features such as a powerful lithium-ion battery that can go on for at least 80kms at a full charge. Along with that, Hurricane also has a running cost of INR 40 Paise/km and a top speed of 90km/h.
Like a storm that glides effortlessly through the city lights, Hurricane is the superbike that will make you feel like a super. So with Joy E-Bike's new superbike, the Hurricane, get ready to bring the storm on the streets.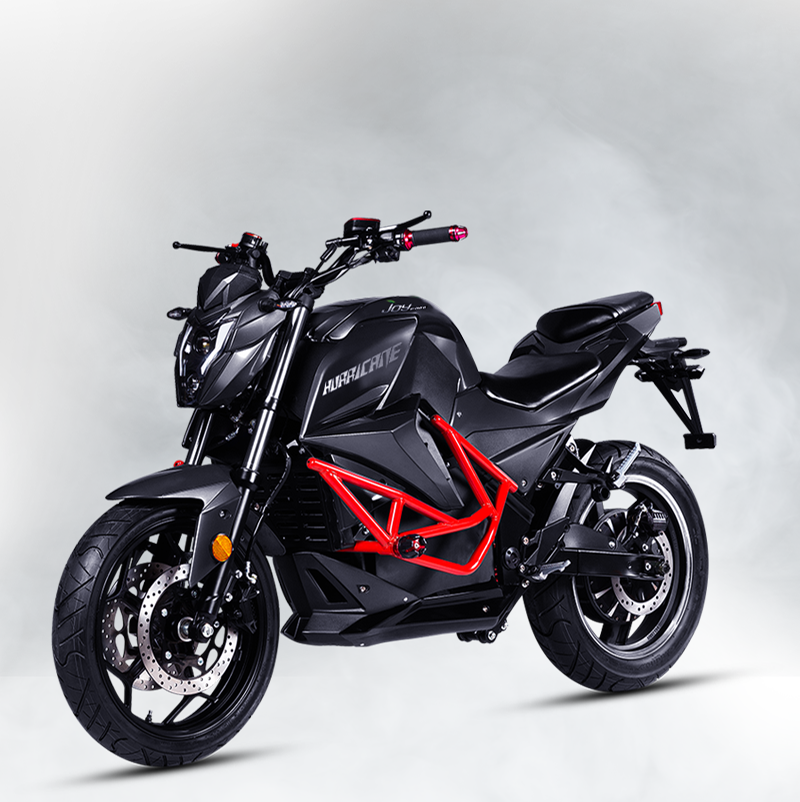 Smart
Feature

Just building a superbike is not enough. With super speed, comes super features that are also smart. With Joy E-Bike's Hurricane, you get numerous smart features that will ease your riding experience. Don't believe us? Take a look, yourself.
FRONT & REAR SIDE BRAKE
DUAL DISC BRAKE
Charger Type
10 Amp Smart Charger with Over-voltage, Temperature and Short-circuit protection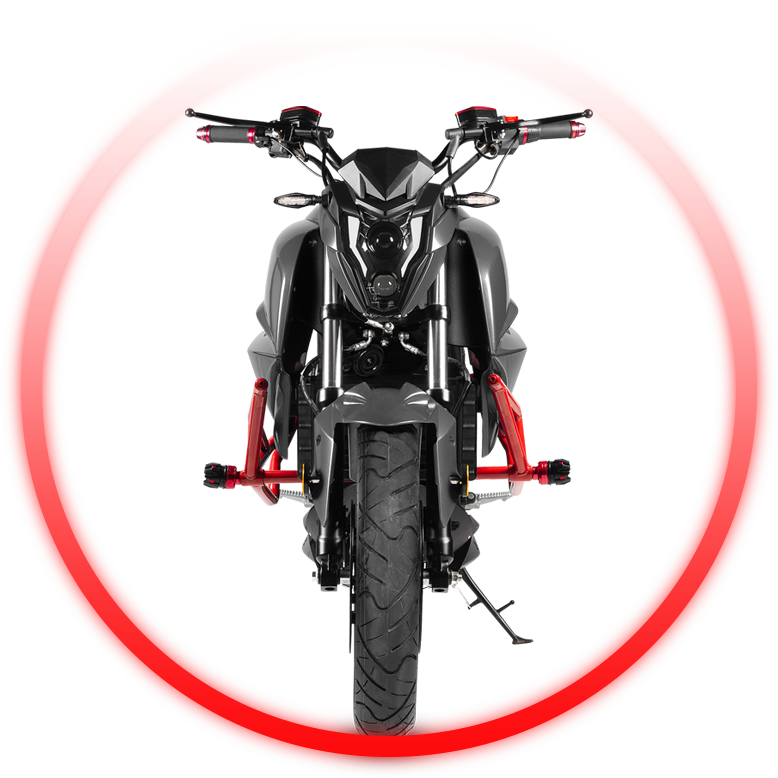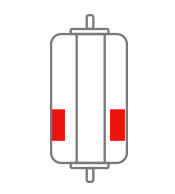 BATTERY TYPE
LITHIUM ION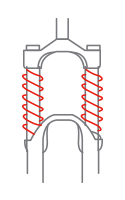 SUSPENSION TYPE
Hydraulic
Towards
Sustainability

The best part about having an all-electric superbike is that you save a huge amount on the expense of petrol. If you are still wondering, then let us tell you that Joy E-Bike's Hurricane uses 10 Amp Smart Charger with Over-voltage, Temperature and Short-circuit protection that ensures that your superbikes are charged to full potential using less electricity and less time. Saving electricity and fuel at the same time.
Charging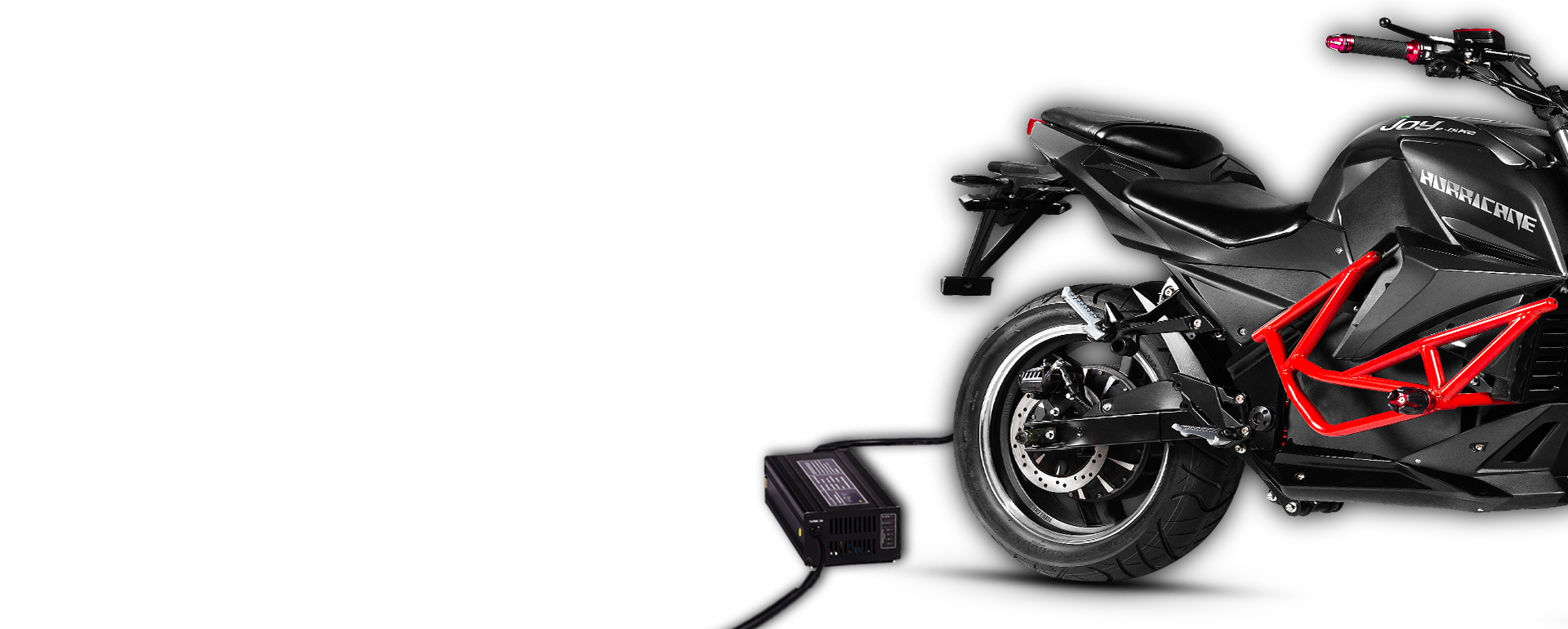 GREEN AND CLEAN
Environmental-Friendly
ECO-FRIENDLY
ECONOMICAL
ZERO EMISSION
Range travelled per full charge
80 km *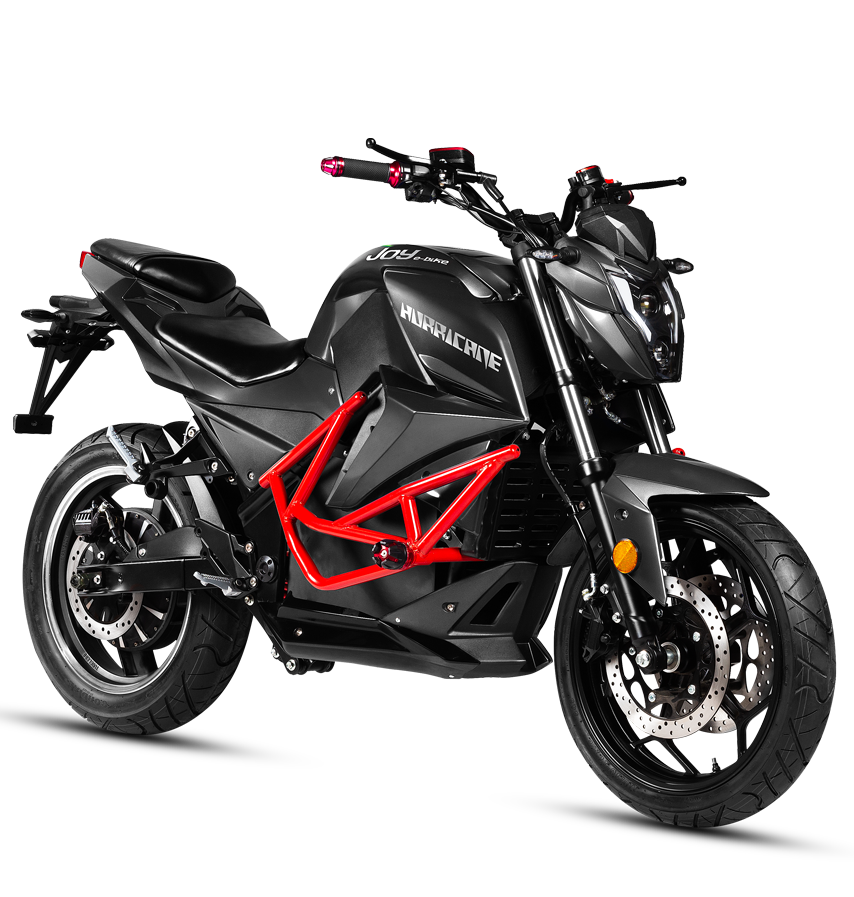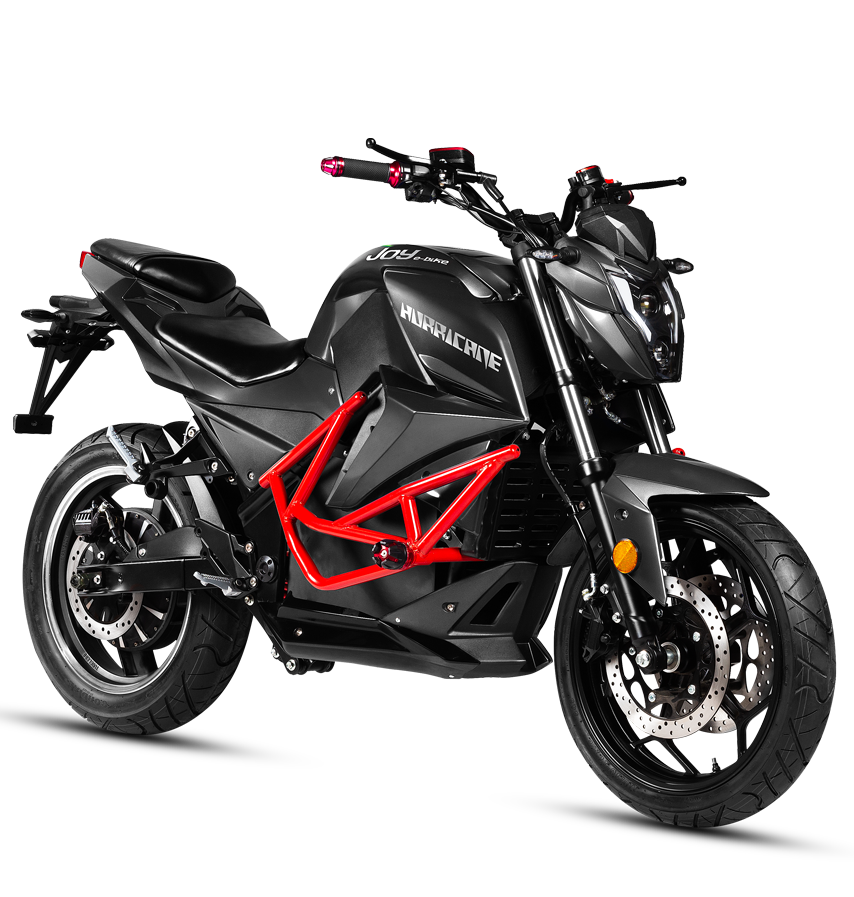 Motor Type
DC Brushless Hub Motor
Power (electricity units)
6 Units
Running cost / km
40 paise / km *
Speed
Redefined

Joy E-Superbike Skyline is here to redefine the Speed. The superbike is here to make you perceive what dynamic speed really feels like. A speed that will boost you to reach your destination swiftly in the busy city with its powerful DC Brushless Hub Motor. Ride the vistas of urban lanes and roads with a terrific and spirited speed of 90 km/hr. Skyline also has a loading capacity of 150kgs and can easily incline and decline the hilly roads comfortably.
About
Extended

Joy E-Bike's Hurricane is all about power and performance which will make you feel like you are riding a storm that is of no match for any other e-superbike in India. Bring home the super and feel like one. While saving the environment from hazardous carbon emissions, you the rider are bound to be the real superhero here.
Drive motor and Battery
Drive motor and Battery
| | |
| --- | --- |
| Battery Type : | Lithium Ion (Fixed Type) |
| Battery Voltage : | 72V(fixed) |
| Battery Ah Rating : | 66Ah(fixed) |
| Motor Type : | DC Brushless Hub Motor |
| Drive motor : | 5000 Watts |
| Rated Torque : | 230Nm |
| Charger Type : | 10 Amp Smart Charger with Over-voltage, Temperature and Short-circuit protection |
Performance
| | |
| --- | --- |
| Top Speed | 90 km/hr |
| Max. Load | 150 kg |
| Climbing Ability | 18° |
| Charging time (from flat to full charge) | 8 hours |
| Range travelled per full charge | 80 km * |
Suspension
| | |
| --- | --- |
| Suspension type | Hydraulic |
| Front Side suspension | Upside down Forks |
| Rear Side suspension | Monoshock |
Braking System
| | |
| --- | --- |
| Front side | Dual Disc |
| Rear side | Disc |
Dimensions and Weights
| | |
| --- | --- |
| Tyre | Front: 110/70-17, Rear: 140/70-17 |
| Tire Type | Tubeless |
| Dimensions | L = 2070mm, W = 770mm, H = 1120mm * |
| Wheelbase | 1420mm |
| Ground Clearance | 185mm |
| Color Options | Black and White |
Economics of usage
| | |
| --- | --- |
| Power (electricity units) consumed in charging the battery fully | 4.5 Units |
| Running cost / km | 40 paise / km * |
| Range covered / Rs. 70 of units consumed in charging | 175 kms * |
| Range covered / Rs. 10 of units consumed in charging | 25 kms * |
Dimensions & Capacity
| | |
| --- | --- |
| Fuel Capacity | 18 Ltr |
| Saddle Height | 765 mm |
| Wheelbase | 1430 mm |
| Kerb Weight | 180 Kgs |