Development in the Indian EV market: This is how EVs are the best choice for India
Synopsis:
– Developments in the Indian EV market
– How EVs are the best choice for India
– India's EV market: Growth estimates and government policies
– Soon, there will be more EV charging stations on roads
– Launch of the 'e-AMRIT' portal: A one-stop-shop for electric car information
As the year-end discounts from automakers and dealers begin to stream in, potential customers come across several options. Rising petrol/diesel prices, as well as high pollution levels in major cities, have influenced buyers' decisions this year: Should I purchase an electric vehicle? Are electric vehicles less expensive in the long run? Where and how do you charge your vehicle? Is the infrastructure for charging in place?
In India, fuel costs are soaring and petrol and diesel are reaching all-time highs. While diesel has reached Rs 100 per litre, petrol has reached Rs 110 per litre. In fact, fuel prices in all four metros have surpassed Rs 100 per litre for the first time in India's history. Rising fuel prices are a major concern for common citizens, who are spending more than ever on a vehicle and then paying a substantial sum for fuel. Additionally, global warming, pollution, and other concerns are influencing a vehicle buyer's purchasing decisions.
These concerns have pushed governments throughout the world to push for electric transportation, and India is no exception. India is gradually but steadily embracing electric vehicles.
How EVs are the best choice for India
An electric vehicle uses energy stored in batteries to run partially or entirely on electricity, unlike petrol and diesel cars that utilise an internal combustion engine (ICE). Though the electric vehicle (EV) industry in India is still in its early stages, the government's efforts to enhance infrastructure and provide incentives to imply that the percentage of e-cars is expected to grow to 12 per cent of passenger cars by 2025-26, according to a JMK Research & Analytics analysis.
EVs are expensive since they are currently very few in numbers as compared to ICE vehicles. However, India is expecting an EV revolution, with businesses investing in the most cost-effective EV technological innovation. Also, major automakers have joined the race to cut the cost of EV manufacturing. As per the MoU with the Gujarat government, Wardwizard Innovations and Mobility Ltd. will invest Rs 500 Cr on R&D, by setting up a motor assembly at the Vadodara facility and developing the manufacturing of raw materials. This is how leading EV manufacturers are aiding to strengthen the 'Make In India Vision' thus boosting the economical manufacturing of electric vehicles.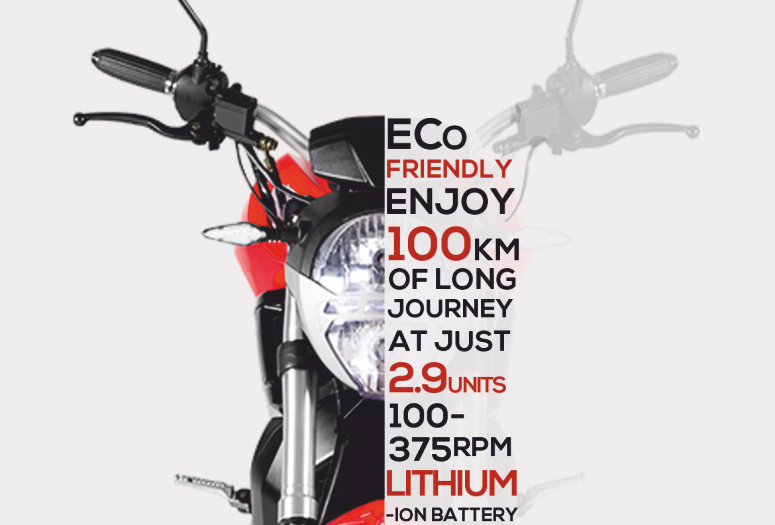 The Indian automotive industry is the fifth-largest in the world, with a goal of becoming the third-largest by 2030. India stands to profit on several fronts by shifting to electric vehicles. It has a spending power of renewable energy supplies as well as qualified labour in the technology and manufacturing industries.
India's EV market development: Growth estimates and government policies
The Ministry of Power has stated that charging EVs is considered a service, impling that EV charging stations will not require a licence to operate. It has also created a policy on charging infrastructure in order to accelerate the adoption of EVs.
The Ministry of Road Transport and Highways has stated that green licence plates would be granted to both commercial and private battery-powered cars and that all battery-powered, ethanol-powered, and methanol-powered transportation vehicles will be excluded from the commercial permit requirement.
Further, the cabinet has approved the National Mission on Transformative Mobility and Battery Storage, which aims to create a five-year Phased Manufacturing Program (PMP) to support the establishment of large-scale, export-competitive integrated batteries and cell-manufacturing Giga plants in India, as well as localising production across the entire electric vehicle value chain.
Over 27 states and Union Territories have developed mobility strategic plans to offer their citizens safe, cost-effective, and environmentally friendly transportation alternatives. While certain states, such as Karnataka and Tamil Nadu, have a head start due to well-planned public policies, targeted investment incentives, and support infrastructure, other governments have also created policies to boost market demand and build the required EV infrastructure.
Soon, there will be more EV charging stations on roads
The government has announced that the National Highway Authority of India (NHAI) is actively working to increase the number of EV charging stations along India's highways, which will result in a massive switch towards buying an electric vehicle for travelling longer distances.
By 2023, the government has planned to install 600 EV charging stations along major highways and also make sure that the charging stations are powered by renewable sources, like solar or wind energy.
Launch of the 'e-AMRIT' portal: A one-stop-shop for electric car information
At the COP26 Summit in Glasgow, India launched the e-AMRIT website – https://www.e-amrit.niti.gov.in/ which would serve as a one-stop destination for all information on electric cars. It provides significant information concerning EV adoption and purchasing, such as charging station locations and EV finance alternatives, as well as investment prospects, government rules, and potential incentives for drivers and manufacturers.
All these factors encouraging the adoption of electric vehicles highlight how EVs are the best choice for India.
https://economictimes.indiatimes.com/wealth/spend/should-you-buy-an-electric-car-comparison-with-other-fuel-cars-pros-and-cons/articleshow/88088750.cms?from=mdr
https://www.indiatimes.com/news/india/by-2024-prices-of-electric-vehicles-will-be-same-as-petrol-diesel-cars-says-nitin-gadkari-555092.html
https://zeenews.india.com/automobile/fuel-prices-reach-all-time-high-top-electric-cars-to-buy-in-india-under-rs-25-lakh-tata-mg-and-more-2404319.html
https://www.india-briefing.com/news/electric-vehicle-industry-in-india-why-foreign-investors-should-pay-attention-21872.html/